February Newsletter #2
Bobbi Helms • 4031 La France Rd. 
• Lafayette Hill, PA 19444
 • bobbihelms@yahoo.com
Blah Days mean 
SALE DAYS
!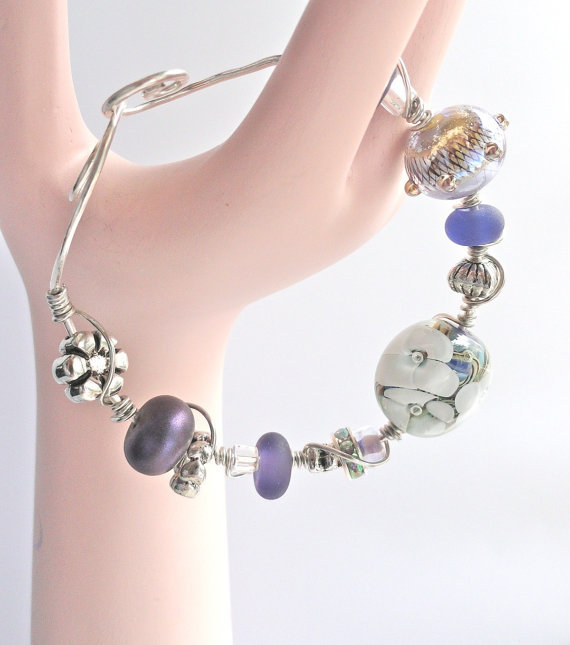 Hi all! 
I"ll be the first to admit it. I am not a big February fan. It"s usually a pretty gray, drab dreary time of the year. A good time to take stock of what has been sitting in my work space – taking up space – and do something to get it moving!  I think it"s time for a SALE!  A whopping-limited-time-till end-of-February
"woo-hoo!")
(example: the  bracelet shown here WAS $65.00.  NOW: $48.75)
this is a PRIVATE SALE!

 

Only those who get this newsletter will know about the sale. You must use the coupon code 

PRIVATE

 if you are purchasing through etsy. Or, you can browse the etsy shop – deduct 25% from the price and just send me a check.)
Please visit my etsy shop HERE
EVERYTHING WILL BE ON SALE UNTIL FEBRUARY 29th! EVERYTHING!!!!!
Some Examples Of The Savings You"ll Find:
Remember: you MUST use
the coupon PRIVATE if you are ordering thru etsy.com.
Or – just send me a check and drop me an email letting me know what you want. Now – GO SHOP!
See All The Goodies HERE!

$26.35
NOW $19.50

$15.00
NOW $11.25
+++++++++++++++++++++++++++++++++++++++++++
More Sale Examples:
• Pumpkin Orange Spice Pendant WAS $19. NOW $14.25
• Cobalt Blue Lariat Necklace WAS $44. NOW $33
• Aqua Blue Sparkle Bracelet – Sterling Silver –
WAS $61. NOW $45.75
• Hammered Sterling SIlver Hoop Earrings WAS $20.
NOW $15
No go out there and SHOP!!!!!!